HANDMADE BEAN TO BAR CRAFT CHOCOLATE
VOLO is award-winning handmade "Bean to Bar" deep chocolate founded in 2016 by husband-and-wife Sonoma County farm-to-table chefs.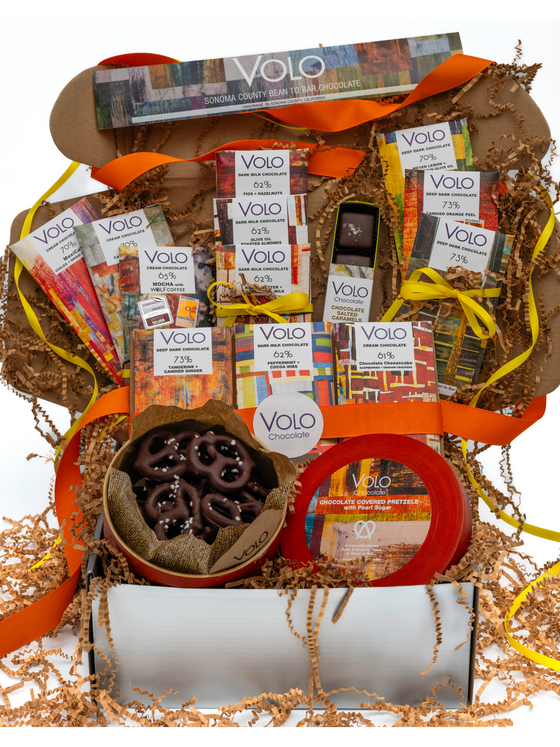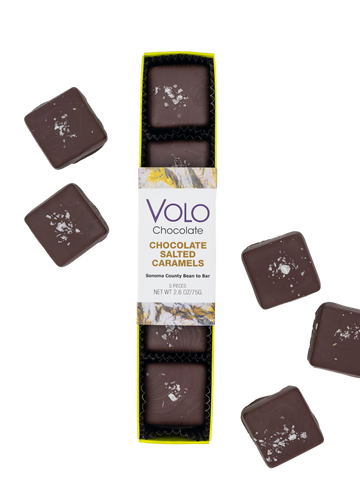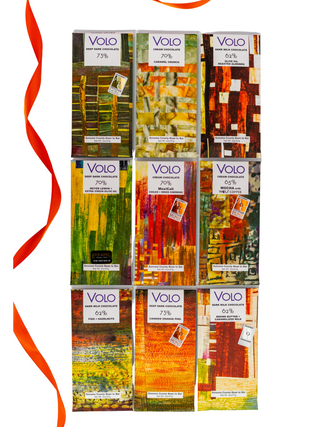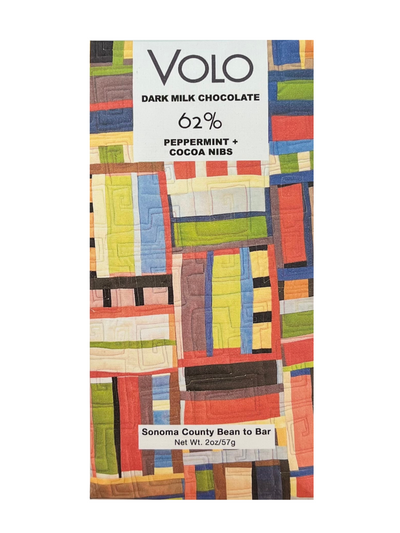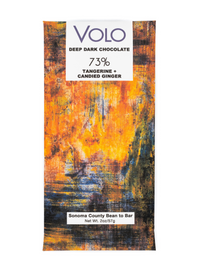 HANDMADE
BEAN TO BAR
Try our selection of award-winning chocolate, each with a creamy texture and balanced flavor.
SHOP ALL
COMMITTED TO
ETHICAL SOURCING
We work with, Uncommon Cacao, to source ultra-premium grade organic beans. They operate their business with Transparent Trade, financial transparency, a step beyond Fair Trade guidelines.
LEARN MORE
Don't take our word for it
★★★★★

I love their selection of chocolate and their novel idea of pairing cheese and chocolate together.
★★★★★

I had this wonderful dark orange bean to bar from a friend with many other bean to bars from USA. I d love to recommend it as it stood out big time with its lush creaminess , clean taste and orange peel bits on the bar was just amazing!!
★★★★★

Quite literally the best chocolate I've ever had in my entire life. Please tell me there's somewhere in NYC or Brooklyn that stocks the 73% deep dark so I don't have to keep traveling to California to find it!
★★★★★

Real homegrown chocolate makers who meticulously craft ethically-sourced cocoa resulting in delicious bean-to-chocolate confectionery. The finest chocolate makers in Sonoma County.
★★★★★

It is some of if not the best chocolate that I have had. The chocolate has layers of taste that ignite different parts of the palette! I can honestly say that anyone with taste, or taste buds will love receiving this in a gift bag!
★★★★★

Simply the absolute Best chocolate I have ever tasted!
NEW RELEASES!
Holiday Gifts
Introducing our Holiday Gift Box, the biggest and most indulgent collection we've ever offered! This epic box features all 9 of our current bars, 3 exclusive seasonal flavors, Chocolate Salted Caramels, and gourmet Dark Chocolate Covered Pretzels in a red wooden keepsake box.
SHOP HOLIDAY
AWARDS